+420 235 365 207
---
MEASURING INSTRUMENTS FOR INDUSTRY, EDUCATION, RESEARCH AND TELECOMMUNICATIONS
We are the leading distributor of measuring devices and systems for electrical engineering in the Central European region. We offer solutions from handheld measuring instruments to comprehensive test systems or entire measuring workstations. We also deal with test system integration and design and construction of custom test systems. We can create for you a software for automation of your measurement, build functional test system or deliver complete EMC or antenna test facility.
More about our company and also information about complete portfolio of products and services is available on www.htest.cz/en/.
The most used devices for general purposes can be simply ordered through this eshop. In a clearly arranged menu you will find products for general use from prestigious world manufacturers:


---
Promotions
Big 5 bench promo PLUS
If you purchase between October 1st 2017 and March 31st 2018 one of selected products, you will get Keysight U1282A in price of 577 Eur (excl. VAT) for free.
Closer information: www.htest.cz/en/current-promotions
---


Do you work in an educational institution (secondary schools, universities and institutes of the Academy of Sciences)? We have an interesting offer for you. More information HERE.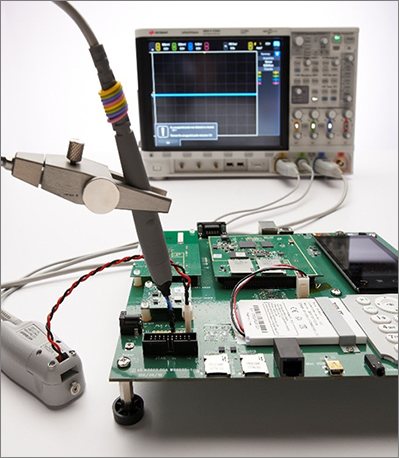 Choose a probe for free!
When purchasing a new oscilloscope from the 3000T, 4000X or 6000 X-Series PLUS appropriate application bundle (DSOXT3APPBNDL, DSOX4APPBNDL or DSOX6APPBNDL), you can now choose one of Keysight's active / differential / current oscilloscope probes for free. More information HERE.
Additional contents
Quick contact
H TEST a.s.
Šafránkova 3
155 00 Praha 5

+420

235 365 207


+420

235 365 204
info(at)htest.cz